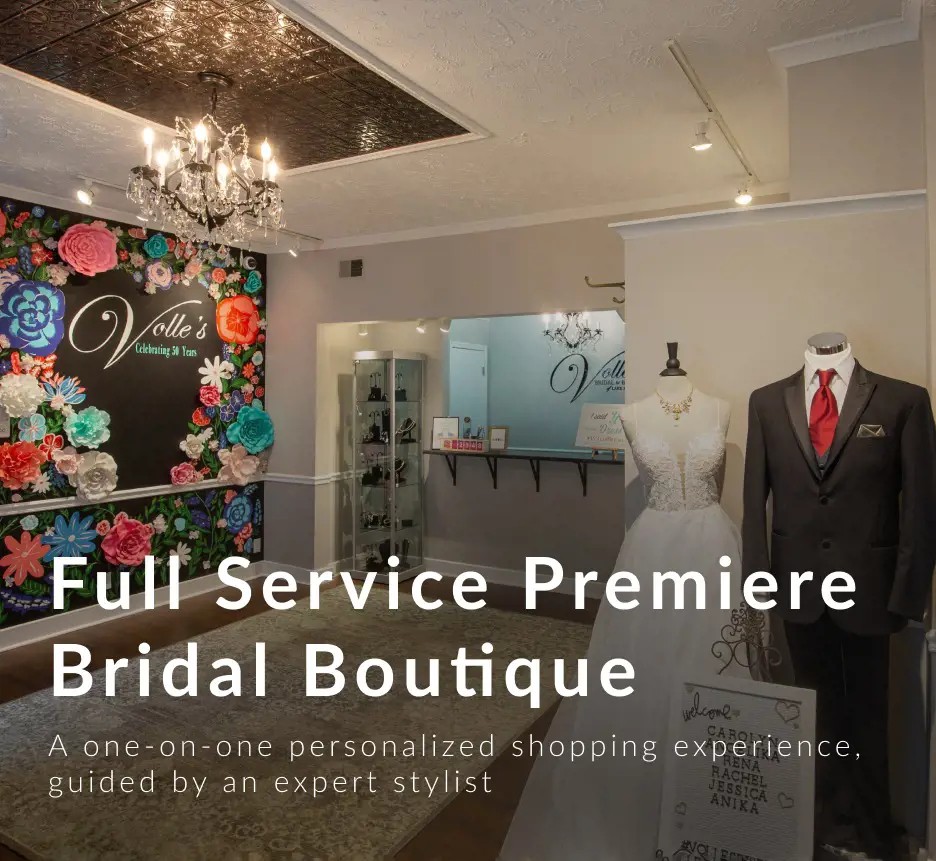 Volle's Bridal
Make your trip to Volle's a social affair! As the only truly, full-service bridal salon in the Chicago area, we have everything you need to glam up for the big day: from wedding dresses to mother of the bride/groom gowns, to full bridal party attire, and men's formalwear for the groom and his crew à la Mr. Tux. Plus, complete in-house alterations (we like to finish what we start). Located in downtown Lake Zurich, IL and consistently ranked as the #1 Bridal Boutique in the Midwest, Volle's Bridal & Boutique offers a unique perspective on wedding dress shopping you can only gain from almost 50 years of brides, dresses, lace, families, emotions, trends, budgets, and "say yes" moments.
Make an appointment to see the most diverse selection of wedding dresses in Illinois for Chicago area brides. Come and see the diverse options we offer from boho to princess tpo clean and simple, our dresses start at $1500 and go up to $6000. And our samples sizes range from a size 10 up to a size 26. We are an all inclusive store, ready to make as many dreams come true as possible. Ready to join the fam?
GIVING BACK
Volle's Bridal is honored to be a part of Brides Across America. Brides Across America is a non-profit organization that gifts our military and first responders with free wedding gowns. We stand behind BAA in supporting each other and paying tribute to our troops! Click here to see more about what we're doing here at Volle's Bridal.