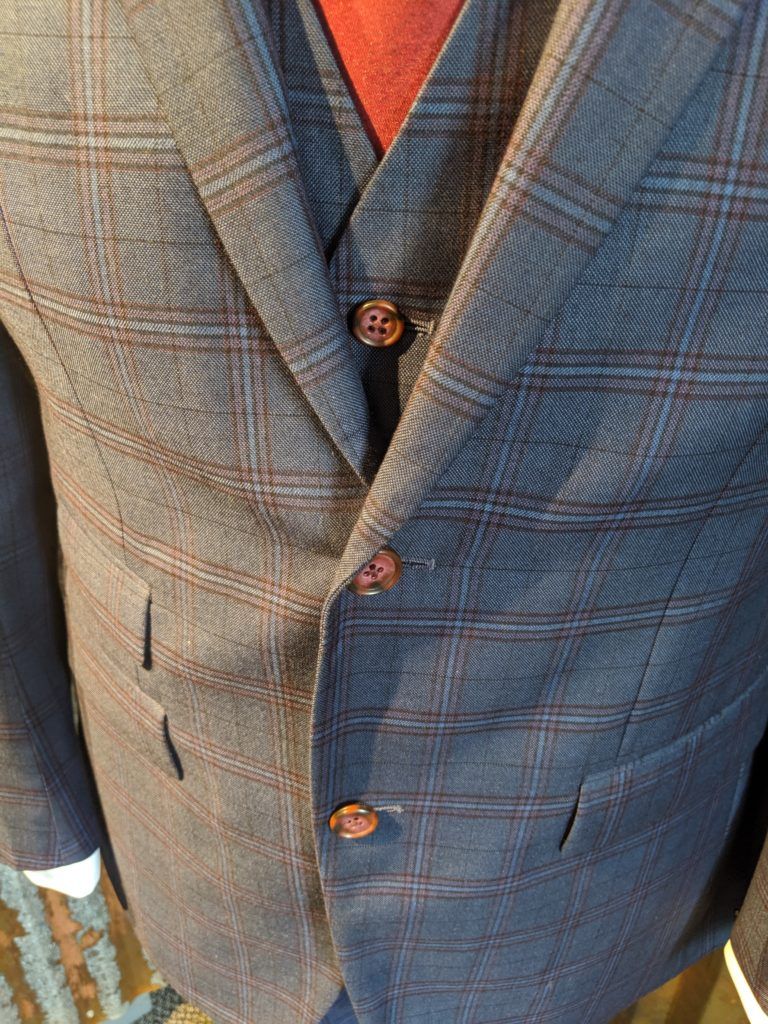 Bespoke Custom Suits & Tuxedos
Are you ready for the ultimate in men's clothing? Mr. Tux's now offers custom suits and tuxedos tailored to your body and your budget. We have over 500 style options available for you to choose from, starting under $500 for a suit. Plus your name is stitched into your clothes, for that personalized touch. Now you don't have to travel to downtown Chicago to have a custom-tailored suit made for you!
Why get a custom suit?
Our suits don't come in set sizes, they are cut and tailored to match your exact size. Do you work out and have huge biceps? No problem! Do you like your pants to fit like a glove? We can do that!

Our prices are the same prices that you would pay for an inferior suit hanging on a rack at a large national retailer. Our suits start under $500.

Custom suits make a great groomsman gift that they can enjoy well after the wedding.

She just spent all of that money on a dress she is going to wear once, you deserve to buy a suit that you will wear again!